Wednesday, 28 December 2005
I wrote a little program called Exch that simplfies currency exchange and the retrieval of up to date exchange rates.
If you are already using Firefox 1.5, it integrates well as a sidebar: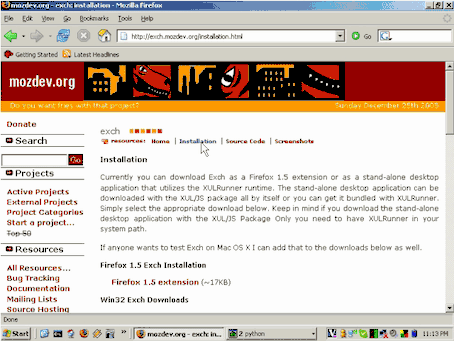 Install the extension or download the standalone desktop application for either Linux or Windows. Read more about Exch on Mozdev.
---